31. Juli –11. August 2013
Shadow movement on tme travel, August 1, 2013 (c) KocBasara
During eleven days in August, the international Interaktionslabor in Göttelborn meets to celebrate its tenth year of existence in the former Coal Mine Götterborn, now a thriving campus of new industry and innovation. This year's lab will continue the recently founded platform, "Performance Academy," of workshops for performance-media design, interactional and wearable concepts, and investigations of gestural processes, protocols, and social choreography.

Interaktionslabor promotes a concept of research opened up to acknowledge the relevance of experimental treatments of actuality – of forms of collaborative creation – that may take us beyond the perspectives and protocols of established inquiry as we know it, artistically and academically. Since the 2011 Lab, we have chosen gesture and non-verbal communication as focus of the interactive workshop – gesture as practice that is at once aesthetic, corporeal, and political. The lab will offer a series of parallel investigations into the relations between choreography and software, sound and motion-design, movement capture and 3d digital/virtual environment navigation, light and projection architecture, dirty electronics and interactive programming.

The workshop in August is part of a continuing series of performance and research events open to individual, collective, and institutional actors from the Greater Region (Luxembourg, France, Belgium) and the EU and beyond, to facilitate the sharing of approaches, experiences, and reflections. The founding director of the lab, Johannes Birringer, has recently joined a collective EU culture project titled METABODY: Metamedia Metaformance Platforms (http://www.metabody.eu/), and the Interaktionslabor participates in this Europe-wide project. The events are varied, including workshops, hacklabs, and symposia, but will be organized under the common umbrella of the PERFORMANCE METABODY.
2013 Public Workshop
Thursday 08 / 08
10:15 Warm up
11:30 - 23:oo
VOICE ANIMATION WORKSHOP
with Alessanda Ravanelli and Interaktionslabor artists
(open to the public, € 20 fee for workshop participation)
Exhibition
Concluding exhibition with performance-installation on Saturday evening, August 10, 20:30
on the coal mine campus in Göttelborn (Graue Halle, Gebäude B) Göttelborn, Boulevard der Industriekultur, südliche Strasse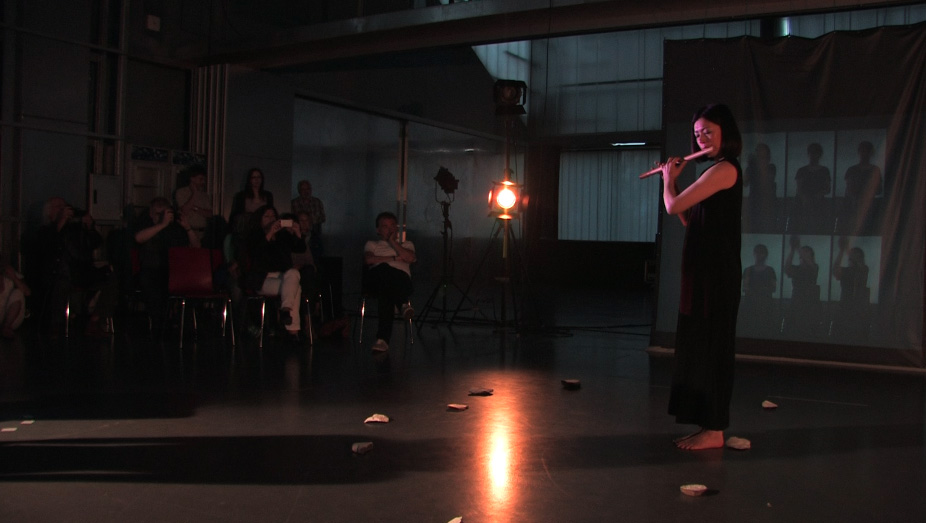 go here for documentation & images
The 2013 laboratory will celebrate the tenth anniversary of the workshop.
Interaktionslabor 2013 feiert sein 10-jähriges Jubiläum seit der Gründung. Wir freuen uns auf euere Teilnahme oder Besuch.
10 Years of Interaktionslabor:
Vanessa Michielon interview with Johannes Birringer